When it comes to the comic scene in Malaysia, it is mandatory to mention "Kampung Boy" by Lat, "Ge Mei Lia" by Eddie, "Lawak Kampus" by Keith, Black Jellyfish, and the political cartoonist Zunar.
All the good old names above are around for 10, 20 years now, we can categorize them as comic artists during pre-2010, when publishing print comic books were the only channel to distribute their content.
Post-2010, we have seen the emergence of more comic artists thanks to the Internet. Creators can now produce and distribute their content digitally as in webtoon, webcomic, or digital manga whichever way you call it.
Here in Malaysia, we are blessed with various styles of comics as in Malay, Chinese, Urban thanks to our multi-cultural background. Some of the artists on this list have even made their names overseas!
There are so many comic artists in Malaysia so we can't possibly list everyone here, so we prioritize those significant names in the industry, those who have published print books, or those who are popular online or on WEBTOON – the global digital comic platform by LINE.
Of course, we have also included some of our personal favourites.
1. Kampung Boy / Lat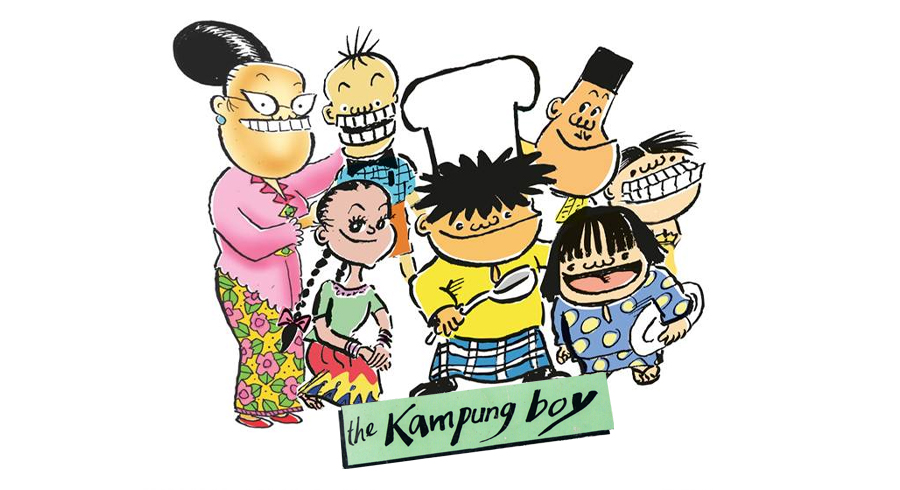 Wikipedia
First published in 1979
The Kampung Boy, also known as Lat, the Kampung Boy or simply Kampung Boy, is a graphic novel by Lat about a young boy's experience growing up in rural Perak in the 1950s. The book is an autobiographical account of the artist's life, telling of his adventures in the jungles and tin mines, his circumcision, family, and school life. It is also the basis for the eponymous animated series broadcast in 1999.
First published in 1979 by Berita Publishing, The Kampung Boy was a commercial and critical success; its first printing (of at least 60,000 copies, 16 times) was sold out within four months of its release. Narrated in English with a smattering of Malay, the work has been translated into other languages, such as Japanese and French, and sold abroad.
2. Ge Mei Lia 哥妹俩 / Eddie See 徐有利
First published in 1997(淘气哥妹俩)2003(哥妹俩)
Ge Mei Lia a.k.a. Kokko & May (previously known as Ge Mei Liang) is famously known among the Chinese audience as "哥妹俩". The publication is started by Eddie See (徐有利) back in 1997, which was initially known as "淘气哥妹俩", but has since changed its name to "哥妹俩" since 2003. The positive messages delivered in the comic are suitable for primary school students. It is still popular in Malaysia and Singapore after so many years, the comic is also available in countries like China, Taiwan and Hong Kong. (translated from Wikipedia)
3. Lawak Kampus / Keith 張家輝
First published in 2003
Lawak Kampus was initially started by Keith and Zelo which present the day-to-day stories of school-going teenagers. After Zelo left in December 2003, Keith continues to operate Lawak Kampus by himself. (translated from Wikipedia)
4. Zunar / Zulkiflee Anwar Haque
Zunar (Zulkiflee Sm Anwar Ulhaque) is a political cartoonist from Malaysia. With the slogan "How Can I be Neutral, Even My Pen Has a Stand", he exposes corruption and abuse of power committed by the government of Malaysia through his art. The Malaysian government is now imposing a travel ban on Zunar to prevent him from traveling abroad. (source)
5. Ah Lok Kafe / Reggie Lee

Facebook
After a career in advertising where he garnered numerous awards, Reggie decided to concentrate fully on cartooning & painting. He is currently Editorial Cartoonist for The Star and has his own range of merchandise including t-shirts and watches.
6. Black Jellyfish 黑色水母 / 黄俊杰

Facebook (CH) | Facebook (EN) | Instagram
Founded in 2007
The comic artist behind Black Jellyfish, 黄俊杰 was born in 1986. Since 2007, he started to publish his comic under the name of "黑色水母" (Black Jellyfish in Chinese) on newspapers like Sin Chew Jit Poh. To date, he has already published 20 comic books under the publisher i-pinko. (translated from this source)
7. When I was a kid / Boey
First published in 2011 (When I was a kid)
Cheeming Boey (born 12 April 1978) is a Malaysian artist. Primarily known only by his last name Boey, he is best recognized by his illustrations on foam coffee cups, his daily webcomic I Am Boey, and his autobiographical graphic novel When I Was A Kid.
8. Potato Couple / J&Y Productions
Founded in 2013
We're Jason & Ymei from Penang, Malaysia. I made J&Y Productions, and I'm the creator behind the comic books The Potato Couple. I draw anything that happens between us, and from all around us. (source)
9. Simple Town Comic / Chua Soon Yong
Founded in 2012
Simple Town Comic was started as a webcomic that injects humour into daily lives. To date, it has gathered more than 100K followers on Facebook. Simple Town Comic is also available in both English and Malay print books, the Malay version is known as Pekan Sompoi.
10. Like that also can, ah? / Nixon Siow

Facebook
First published in 2015 (Like that also can, ah?)
His comic reflects Malaysia's true stories and modern culture.
2014: Self-publish Chinese version comic book《到此一游》
2015: 1st English Book – Like That Also Can, Ah?
2016: 2nd English Book – Like That Also Can, Ah? #problemseverywhere
2017: 3rd English Book – Like That Also Cannot, Ah?
2018: 1st Malay Translation Book – Macam Tu Pun Tak Boleh Ke?
11. Bro, don't like that la, bro / Ernest Ng
Founded in 2010
"Bro don't like that la, bro.." is a bi-weekly (not bisexual) comic series about the five most random bros in Malaysia. Their seemingly retarded and reckless daily behaviours are recorded into a six framed comic strips! (almost) Every story told actually happened in real life! Well, almost every story at least.
12. Bolehland / Dan Khoo & Tan Wai Kit
Founded in 2011
Bolehland is not a food that can be eaten, but rather it is the other more 'affectionate' name of Malaysia. Contrary to popular belief, the residents of Malaysia do not live on coconut trees, but it doesn't mean that we can't. I mean after all, Bolehland means that a land where anything can and possibly will happen. While we don't suppose anything cool would happen to the both of us who run this site, we would still like to tell the tales of our lives in this comic-site.
As you read through, you will notice that we are just two average guys from the planet. We aren't superstars – in fact, some would say that we are less than average, but it doesn't mean that you can laugh at us. Have compassion, alright? Enjoy! (source)
13. My Giant Nerd Boyfriend / Fishball 阿鱼丸
Having a boyfriend who's a full foot taller than you might seem adorable at first, but it usually just ends up causing a whole bunch of minor inconveniences. Follow Fishball as she navigates the Malaysian life with her 6'5″ geeky boyfriend. (source)
14. Closer to Black / VomitThunder

Facebook | Instagram | Webtoon (C2B) | Webtoon (MAKM)
Vomit Thunder' (呕电) is a sarcastic saying in Cantonese to express desperation in something or exaggerating a meaning. A Malaysian comic artist who is still finding balance working in the day and will draw imaginary ghost at the very late night.
Notable publications: (1) Closer to Black (2) Mother, A Killing Machine
15. Sol & Suden / Jonsuraya
Jonsuraya is a comic artist with over 10 years of experience in the industry. She is the creator of a 2D animation TV series "Misi Ady" and also illustrates children books. She is currently pursuing her PhD in Manga in Kyoto Seika University, Japan.
16. Abam Apam / Imran Yassin Mokhtar
Abam Apam has been doing webcomic for 10 years now, since he was 15. When it comes to creating his comics and other creative pieces, he begins by conceptualising an idea and drawing a sketch of it as a reminder.
Some of his comics may seem simple, but it takes him two hours to draw; longer if it's a complicated piece. Abam Apam likes Japanese anime-style of drawing but he has developed his own unique style, with anime integrated into it. (source)
17. Pocotee Loh 插画室 / Pocotee Loh
After she left the famous character she created, Pocotee Loh still continues her illustration online and works as a freelance illustrator.
18. Aunty跟你講 / Aunty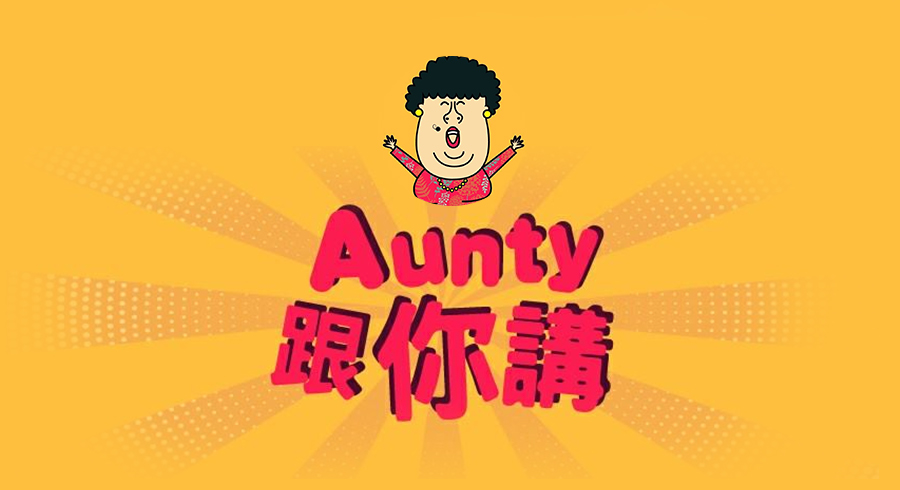 Facebook
Founded in 2017
This imaginary character of "aunty", which is how Chinese usually address an elder woman, is literally talking to you on Facebook. Aunty has gathered quite a following even though "she" has started quite recent compared to many others in this list.
Aunty is not just an artist but "she" seems to be a social media master too, with high engagement rate on her Facebook page. Due to her rise in popularity, Aunty has just launched her book in Malaysia recently.