If you wish to get inspired by creative marketing or advertising ideas, you are at the right place.
Brilliant Ads has published a good compilation of interesting advertisements, we are compiling some of the ad posters here for your easy reference.
While we cannot prove that all the ads are produced by the brands (or their agencies), some of them could be artist's renditions.
In any case, we particularly like those minimalist styles yet delivering a strong message. Hopefully this can inspire you to produce impactful advertisements too, be it for print or digital.
DHL Express

It's okay if you don't get it right away. Well, if you still don't get it, the tape is being removed while the sealing is still happening at the other end. It's all about speed by DHL Express.
Heneiken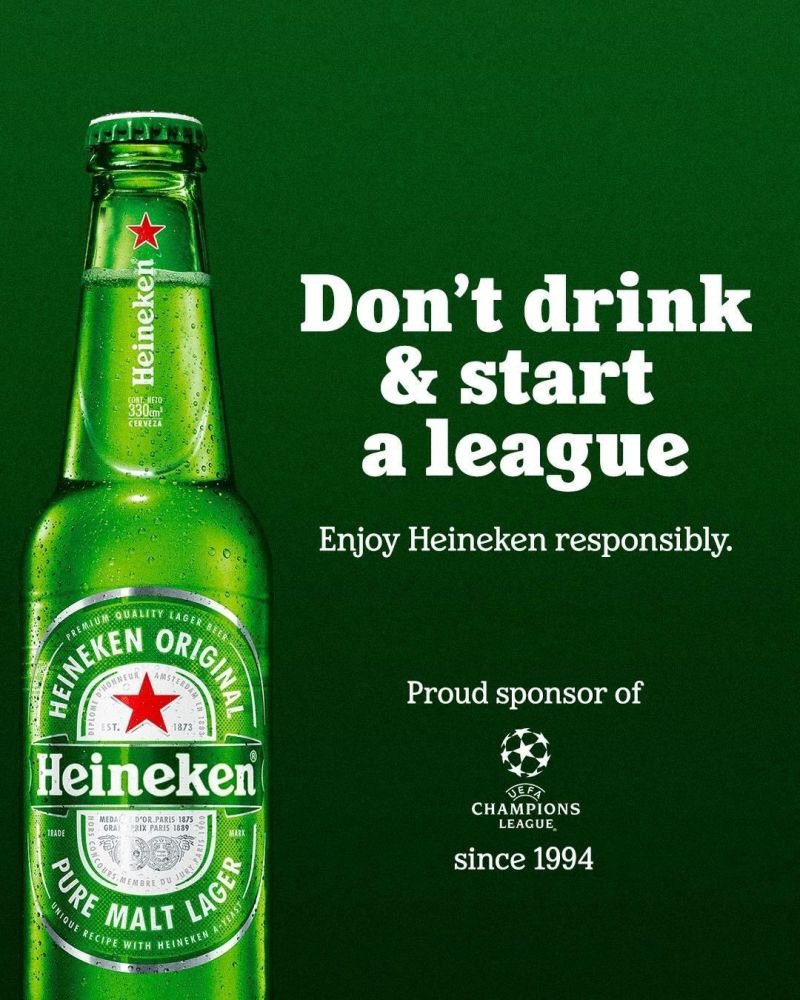 Heneiken, one of the sponsors for UEFA Champions League, made fun of the proposed European Super League breakaway plan by the big clubs in Europe. Don't drink & start a league!
Audi

A bold and risky advertisement by an Audi dealer by hanging the keys of Mercedes, BMW, Volvo, Alfa Romeo with an Audi key chain ring. The message? Come and see the complete car.
Burger King

Burger King took advantage of the situation of the ship blocking the Suez Canal.
Volkswagen

Volkswagen logo was tweaked into an Easter egg shape. Happy Easter, from Volkswagen.
Nescafe

Love Alarm? Nope, this is a coffee alarm by Nescafe.
Tabasco

Impossible not to start running after you've tasted it. Just taste it by Tabasco.
McDelivery

McDonald's at your fingertips, literally. McDelivery delivers a strong message to order from your smartphone.
Scotch Brite

Beware, this is a very strong cleaning by Scotch Brite. Don't wipe yourself off!
Norwegian Airlines

This is creatively done by/for Norwegian Airlines, showing the destinations within the Norway flag, the flag of flags.
Lego

What are you seeing? It is obvious, right?
ISCA Taps

So beautiful, it can't stop looking at itself in the mirror.
Barilla

Happy new year by Barilla, The choice of Italy.
Mercedes

This is a brilliant idea of having the Mercedes-Benz logo as the tree-topper of a illuminated Christmas tree.
Durex

An inverted Christmas ad by Durex, Ho Ho Ho, or Oh Oh Oh?
Domino's

Earth is the only planet with Pizzas. Don't destroy it! A message by Domino's on World Environment Day.
IKEA

Sleep is the most natural anti-aging remedy, do you agree with IKEA here?
Starbucks

Hello Mmphfffh, thank you for wearing a mask in Starbucks.
Chupa Chups

How to prove that your product is sugar-free? This is how Chupa Chups did it.
Ford

The city is in your hands, or in your Ford's key.
Gillette

Here's a proof of clean shave by Gillette, on the Pringles head, officially known as "Julius Pringles" or abbreviated as "Mr. P".
Sensodyne

Ice cream anyone? Sensodyne is here to save your tooth sensitivity.
FIAT

There are enough angry faces on the road, drive friendly with FIAT.
KitKat

KitKat is telling you to have a break from social media, have a KitKat of course.
Vaseline

Soothing powers of Vaseline, see it for real.