Out-of-home (OOH) advertising is an avenue for creative marketers to unleash their creativity.
Not limited to just the design within the billboards, the display format (or "inventory" by industry terms) ranges from anything on the street, buildings to moving vehicles.
OOH is a great medium for marketers to execute guerilla marketing, and bold marketing approaches.
Let's take a look at some of the cool examples of OOH marketing deployed by various brands around the world. It's time to get inspired!
FedEx

Is FedEx faster than DHL? This is a great guerilla marketing example.
3M

What security glass? Can someone call the Money Heist gang? This could be a simple job for them.
Gucci x The North Face

Gucci and The North Face celebrate the brand collaboration with a creative mural in Milan.
Windex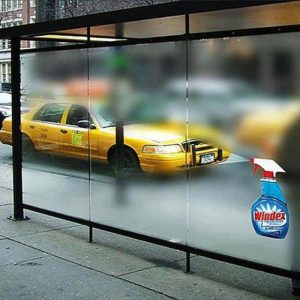 Let's spray it with Windex.
Oral-B

The brand more dentists sweeper trucks use themselves worldwide.
Nike

Just run, don't sit, you lazy bastard.
Coca-Cola

Invisible branding: Can you see the bottle in this Coke ad?
PlayStation

Swapping London's iconic tube signs with PlayStation's iconic buttons.
Siemens

Attention! The giant hand mixer is waiting to blend you in.
Panasonic

Give this poor guy a nose hair trimmer now, I mean now!
IWC

Let's try on an IWC before you board the plane.
IKEA

Feeling at home @ IKEA.
Toblerone

Is this safe? Is this edible? Ask Toblerone.
AdBlock

This ad has been blocked by AdBlock. Come on, support the advertising and creative industry will ya?
Netflix

I am a little confused by this Black Mirror.