If you check all the questions above, you've come to the right place!
Don't worry if you are not too sure about what kind of video to produce, we have compiled a list of 10 video styles which might be suitable to showcase your latest property launch.
One of the important criteria to consider is whether you intend to promote before the property is ready, or your project has been completed and ready for shooting.
Of course, the other factor which matters is your video production budget 🙂
1. Walk-through

Watch Video Here
Click the link above for one of the best property walk-through videos we have seen so far. The shots combined with those by drones are elegant with creative supers placement.
Of course, the property has to be ready for this kind of shot, and it has to be nice looking too!
You can refer to another local example by EcoWorld here.
2. Motion Graphics

Watch Video Here
Is your property sell-then-build? This also means there is basically nothing to shoot yet.
Not to worry as you can consider combining stock footage, existing 3D visualizations, and location drone shots with motion graphics to make it happen.
3. Slide Show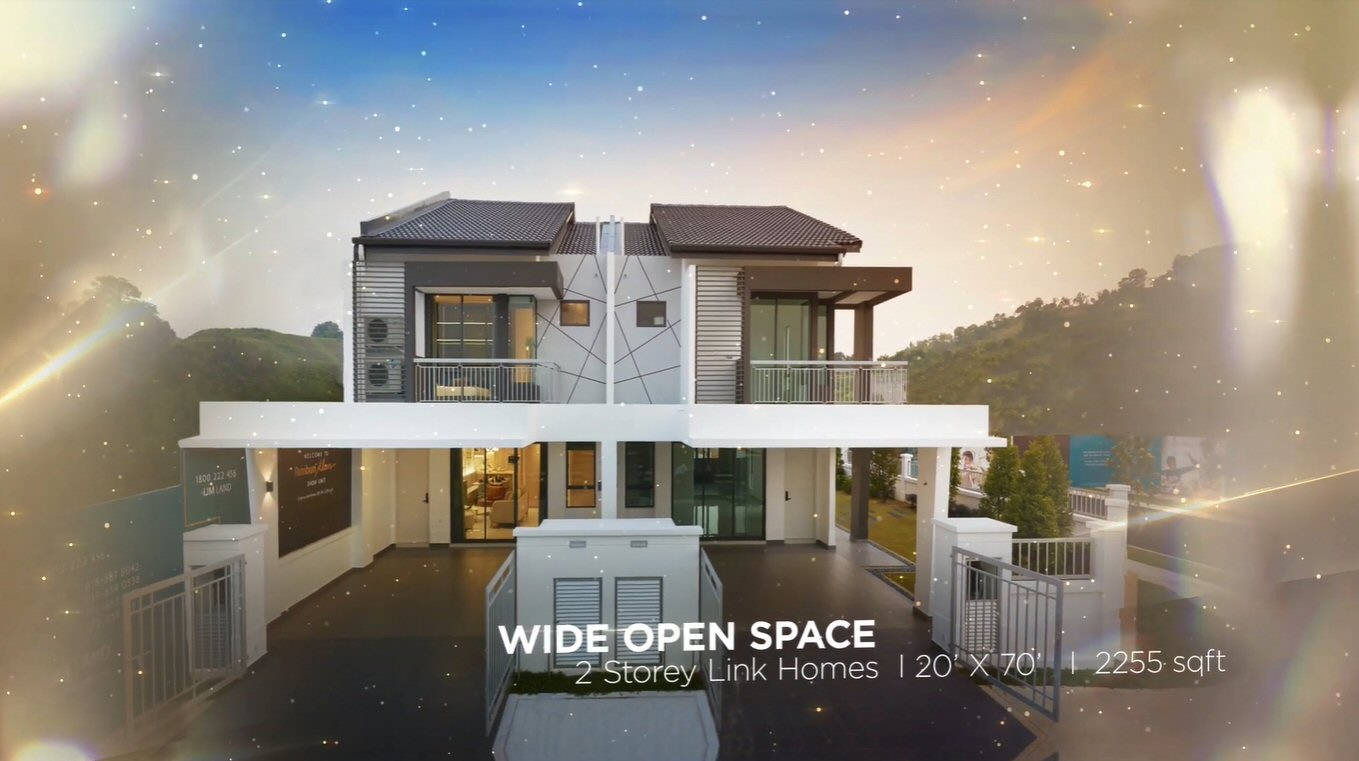 Watch Video Here
This is another option if your property is not ready yet, and it's usually simpler than the motion graphics example earlier.
All you need is your showroom photos, 3D visualizations, and slideshow it with some effect! This is also your first choice if you have a low video production budget or a tight timeline.
We can get this done within one or two weeks once you have all the assets ready.
4. Hyperlapse

Watch Video Here
If you are new to hyperlapse video, it is a motion timelapse with the camera moving from point A to point B. Or simply, just watch the video example above.
This style is only recommended if you offer a huge built-up area, and it is within a nice neighbourhood.
5. Review by Host

Watch Video Here
If you realize, all the examples we showcase earlier are usually done without featuring any talents. You can consider adding some human touch element to your video by having someone to introduce or review your property.
So, who are the candidates to host the video? It can be either your sales representative, property influencer, or celebrity if you have a bigger budget.
We recommend hiring external talents if your sales rep is not a natural talent, don't force it like this one by EcoWorld. If you intend to feature a host in your video, talent is not something you should save from your video production budget.
6. Funny Style

Watch Video Here
This is best done by engaging external influencers or personalities with a strong humour sense.
You can also consider getting a third-party media or publisher to produce and even own the video, especially if you are always constrained by your internal PR and brand guidelines.
Do check out this clip by Chapman To who is genuine yet funny while reviewing a property. You can only imagine how big is his influence if you are targeting investors from Hong Kong.
7. Variety Show

Watch Video Here
Other than engaging a specific individual to review your property, there is another option of getting two or more personalities to host a variety show within your property.
Our suggestion is to only consider this style with famous personalities or TV shows like Running Man (this might be a stretch but you get what we meant), preferably with a real contest going on.
Otherwise, it can get quite lengthy and boring like the example above.
8. Creative Style

Watch Video Here
Besides the usual style of property videos, how about going for something out of the box? Watch the video above featuring choreography by two dancers, and you will know what we meant.
However, many brands still prefer to play safe when it comes to marketing communications.
We are not saying that it has to be like the dancing as above. You might want to ask yourself whether you want to produce something typical, or a video like the above which is widely shared with 1.6M YouTube views at the time of writing.
9. Lifestyle / Story-based

Watch Video Here
You can consider producing lifestyle or short story kind of videos if you have more budget, as this style of video requires creative planning and a couple of talents in most cases.
It is neither low-cost nor easy to execute in order to deliver the key message. So, think twice before you commit to this video style unless you are very confident. Otherwise, the output might not even be as good as other styles with lower production budgets.
10. TV Commercial

Watch Video Here
Last but not least, you can go all the way for a TVC if you have an unlimited budget more than RM100,000 video production budget.
This is usually an upgrade of lifestyle or story-based video as mentioned earlier, done in a more sophisticated setup to align with your brand and market positioning, coupled with a big bang launch.
Remember to factor in the
digital advertising
budget to promote your video on YouTube, Facebook, etc. As a rule of thumb, we suggest allocating at least the same production budget to digital advertising.
For example, if you spend RM100K on production, you should invest at least RM100K on digital ads reaching out to your target audience. This also applies to video production with a smaller budget.
Otherwise, it will be a waste if you just produce a nice video but seen by no one.