Are you planning to produce a video to promote your newly launched mobile app but are short of ideas? Be it shooting, animation, or a mixture of both, you could get some inspiration after reading this article!
Before you start, ask yourself what's the objective you wish to accomplish with the video? Is it for video commercials, user guides (tutorials), or part of your content strategy?
Besides that, it is good to know beforehand how (where) you intend to distribute the video. For example, plan your video without audio or voice-over if it is for out-of-home screens.
Last but not least, do consider the feasibility within your budget range. Don't aim for special effects or music videos if your video production budget is not high enough.
1. Demonstration

Watch Video Here
This is a straightforward way to present your mobile app features using a video. You can demonstrate each key feature of your mobile app with designated scenes.
In the video example above, each scene is showcasing respective mobile app features, potential users and related backgrounds. On another hand, you can also demonstrate how to use your mobile app or technology like this kiplePark example.
This kind of video might look simple but it delivers the message clearly while keeping the production cost reasonable.
2. Scenario-based

Watch Video Here
Scenario-based video is like applying "story-layer" to a demonstration video. Usually, you need the main character to demonstrate multiple scenarios.
Like the Google Trips video above, you can start by selling the problem with scenarios and how your mobile app can be the savior to your potential users.
You will need a creative storyboard, main and supporting talents, shooting locations, and possibly voice-over too so the production cost is most likely higher than demonstration videos.
3. Comparison / VS

Watch Video Here
Comparison or "versus" kind of video is quite similar to scenario-based video, the only difference is to showcase two contrasting scenarios with, and without using your mobile app.
The approach is to trigger your potential users to imagine how they can improve their life (or to be exact save time, or improve certain things) by using your app.
You can also refer to this eGHL example, which is produced in full animation. Split screens throughout the whole video might not always be the best option, as users tend to lose focus with too many things happening at once.
4. Educational (Series)

Watch Video Here
Instead of the hard-sell approach, how about creating interesting educational video content related to your business or industry? For example, what are the advantages of using e-wallet over cash?
Don't limit yourself to just one video, how about producing a series like Touch 'n Go eWallet? You can create a playlist on YouTube or Facebook for this purpose.
Educational video is meant to be part of your content strategy, not always the best style if you intend to capture quick attention during the video commercial breaks.
5. Drama Style

Watch Video Here
"Drama is life with the boring bits edited out", quoted Alfred Hitchcock. If you prefer something different from the typical videos, go for the drama style!
Like the usual drama, it can be presented in a series too just like the eziPOD example above. Besides the story plot, talents with good acting skills are the make or break for drama-style commercials.
While drama is able to attract attention from the audience, don't forget your original intention to supposedly promote your mobile app, instead of shooting for the best actor or actress award.
6. Explainer / How-to

Watch Video Here
This is probably the easiest type of video production to showcase your mobile app or technology, especially if you need the video up within a short period of time.
While the demonstration video mentioned earlier can be used for commercials, an explainer video is more like a tutorial to guide your users on how to use your app.
The explainer video here is not just limited to the usual motion graphic or animation, it can also be produced together with footage of talents using your app.
7. Animation / Motion Graphics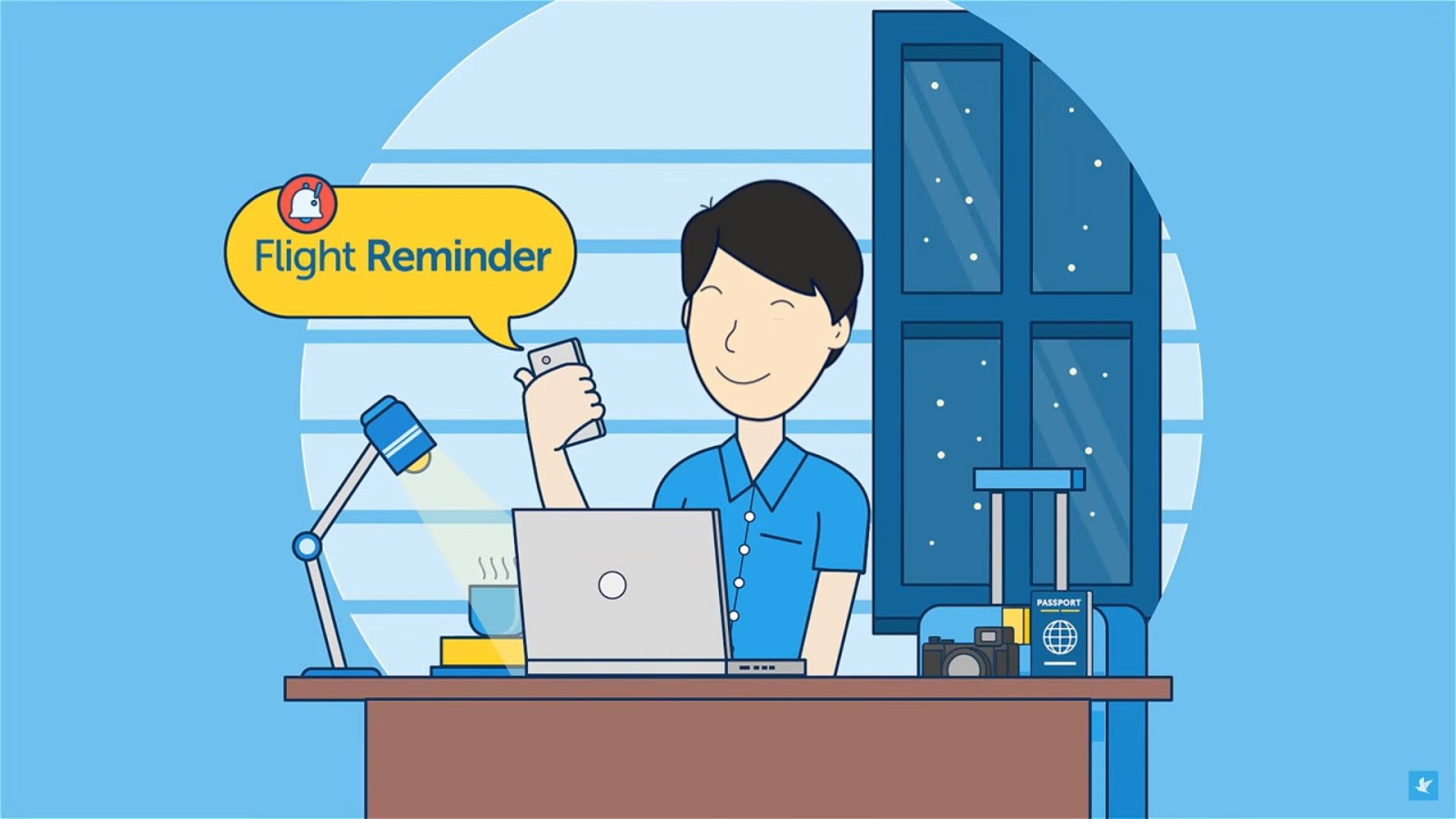 Watch Video Here
You can also opt for your explainer video to be in a full-animation, motion graphic video. Shooting is not required in this case but do factor in the production timeline required.
With animation video production like the Traveloka example above, you can either go for content like how to use your app, demonstrate scenarios of using your app, how your app can help users etc.
Besides the 3 types of animation videos to choose from, other considerations are parameters like whether character design, voice-over is required, and so on.
8. Music Video

Watch Video Here
If you prefer something fancy, something really fancy, go for a music video (MV) to sing out loud promoting your cool mobile app for everyone to hymn to.
That is only if you have a production budget to spare, as you need to factor in costs like song composing, dance choreography, talents and dance crew.
While you can refer to another example here by Shopback, Shopee version above is arguably better with its remake of Baby Shark, it is definitely more catchy even the kids would have heard of Shopee.
9. Special Effects

Watch Video Here
We have a prospect who sent in an inquiry asking to produce a video similar to the Tesco shopping app above with a budget below RM10K (less than USD2.5K), sure!
You might be new to video production but at least you know movies like Avengers, Star Wars with lots of special effects are very expensive to produce, right?
3D special effects are cool, they are nice to see, but only consider this to promote your mobile app provided you are blessed with a sizable video production budget.
10. Augmented Reality

Watch Video Here
If you really like special effects but your budget doesn't allow it, try exploring workarounds! For example, you can check out Blippar's example above.
How about promoting your mobile app by using the concept of augmented reality (AR)? For those who are new to AR, you must have at least heard of the Pokémon GO game right?
Imagine merging the virtual world (your app) with the real work at the background. Time to unleash your creativity with augmented reality video and leave an impression!
Remember to factor in the digital advertising budget to promote your video on YouTube, Facebook, etc. As a rule of thumb, we suggest allocating at least the same production budget to digital advertising.

For example, if you spend RM100K on production, you should invest at least RM100K on digital ads reaching out to your target audience. This also applies to video production of a smaller budget.

Otherwise, it will be a waste if you just produce a nice video but seen by no one.