If you don't already know, YouTube has been blocked in China since more than 10 years ago. Netflix too, is not available in China without using a VPN.
Even without the presence of world-dominating platforms originating from the US, there are still many online video platforms in China and the competition is pretty stiff there.
Tencent with Tencent Video, Weishi, (investment on) Kuaishou is going head-to-head with ByteDance who owns Douyin (known as TikTok overseas), Huoshan and Xigua. Not to mention iQiyi and video platforms by Alibaba, Baidu and other players.
In general, video platforms in China can be categorized as short vs long video focus, UGC (user-generated content) like YouTube vs professionally produced programmes like Netflix. Some of them are like a hybrid of YouTube and Netflix!
Don't forget also that, China is the real definition of a mobile-first country, with the majority of the population accessing the Internet with a smartphone without using computers.
This is why the video platform battle in China is staged on mobile applications instead of websites. Therefore, it makes sense for us to benchmark and rank the video app platforms by using the app store.
However, Google Play Store is blocked in China and there are more than 10 app stores for Android in China. In this article, we will take the Tencent MyApp App Store as a reference to shortlist and benchmark the number of downloads of each video app.

50B downloads on App Store
Tencent Video is a Chinese video streaming website owned by Tencent. As of March 2019, it had over 900 million mobile monthly active users, and 89 million subscribers. In April 2011, Tencent Video officially launched with an independent domain.

26B downloads on App Store
iQiyi is currently one of the largest online video sites in the world, with nearly 6 billion hours spent on its service each month, and over 500 million monthly active users. On March 29, 2018, the company issued its IPO (initial public offering) in the U.S. and raised $2.25 billion.

21B downloads on App Store
Kuaishou's predecessor, "GIF Kuaishou", was founded in March 2011. GIF Kuaishou was a mobile application created to make and share GIF pictures. In November 2012, Kuaishou transformed into a short video community, and a platform for users to record and share videos depicting their everyday lives. By 2013, the app had already reached 100 million daily users. By 2019, that figure had surpassed 200 million active daily users.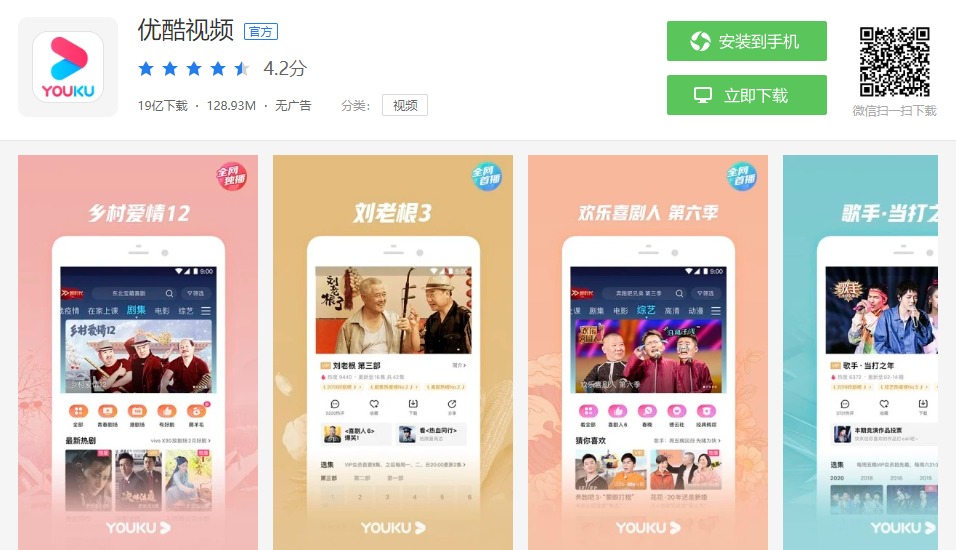 19B downloads on App Store
Youku Tudou Inc., doing business as Youku, is a video hosting service based in Beijing, China. It operates as a subsidiary of Alibaba Group Holding Limited. Youku has its headquarters on the fifth floor of Sinosteel Plaza in Haidian District, Beijing.

9B downloads on App Store
Xigua Video is a personalized short video recommendation platform of ByteDance, helping people find their favourite videos with AI technology. By investing in Xigua's professional content platform, ByteDance has positioned itself in the same space as platforms such as iQiyi.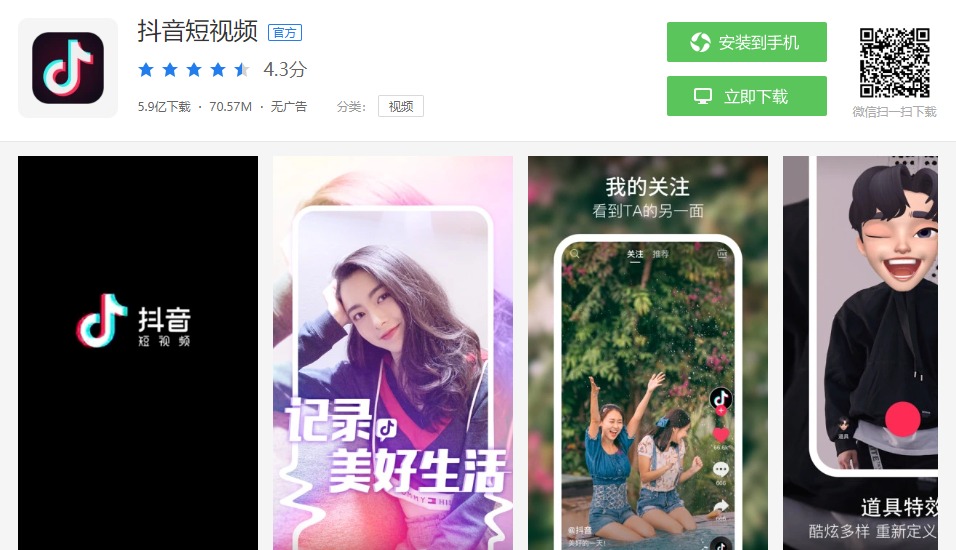 5.9B downloads on App Store
TikTok is a Chinese video-sharing social networking service owned by ByteDance, a Beijing-based company founded in 2012 by Zhang Yiming. It is used to create short dance, lip-sync, comedy, and talent videos. The app was launched in 2017 for iOS and Android in markets outside of China.

4.7B downloads on App Store
Huoshan (owned by ByteDance) is one of the top four short video platforms, along with Kuaishou, Douyin, and Xigua. ByteDance has rebranded its short video app Huoshan to link it more closely to Douyin, as it moves toward combining the two platforms.

3.1B downloads on App Store
Mango TV is a Chinese Internet enterprise operated by mgtv.com Corporation, a subsidiary of Mango Excellent Media. Mango TV was established on May 26, 2006 in Changsha, Hunan and later decided to use 'Mango TV' as its video platform branding title in 2008.

2.7B downloads on App Store
Similar to Twitter's Vine, Weishi allows people to share short eight-second videos with their friends, and these clips can be edited with various filters, watermarks and themes.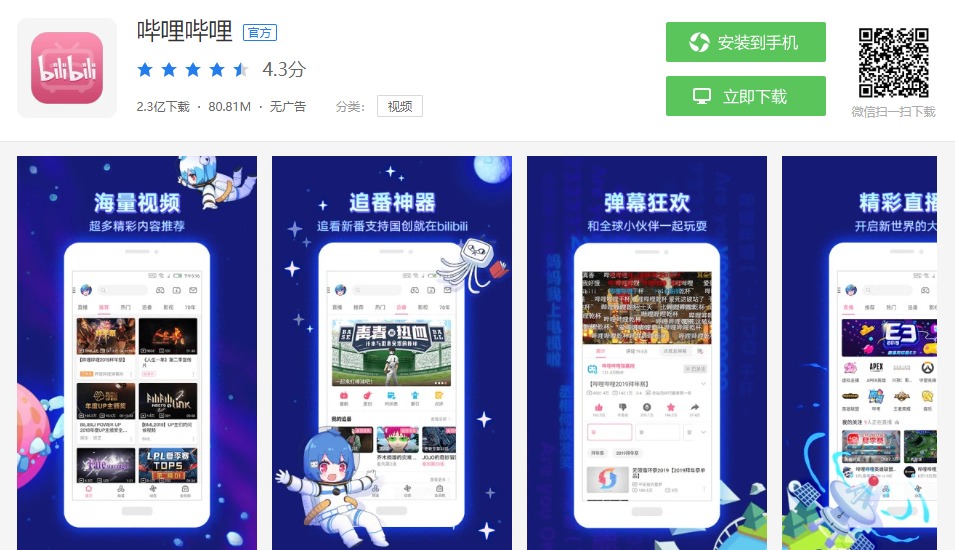 2.3B downloads on App Store
Bilibili, also nicknamed B site, is a Chinese video-sharing website based in Shanghai, themed around animation, comics, and games, where users can submit, view and add commentary subtitles on videos.
Note: All statistics above are updated on 11 March 2020.