TikTok is one of the most popular social media platforms today. The short-form video app has users around the world addicted to watching and recording themselves lip-syncing, dancing or even teaching tutorials.
For teenagers and young adults, beauty and style TikTok videos are highly in trend. Many are quick to jump on the bandwagon and found fame with their unique creations.
Curious to find out who are the top 10 TikTokers who dominated the beauty and style category in 2019? From fashion bloggers, makeup artists to hairstylists, here are the people you should follow for your glow up inspiration!

Followers: 11.5M
Likes: 180.4M
One of the most recognizable names in the online beauty scene, James Charles is a beauty vlogger, make-up artist and internet personality who first became famous on YouTube. He became the first male spokesmodel for CoverGirl, a cosmetics brand in 2016.

Followers: 7M
Likes: 282.6M
Abby Roberts is an Instagram influencer and beauty guru who focuses on makeup inspired by movie characters as well as a variety of stunning special effects makeup. Her popularity rose after she was featured in one of James Charles' Sister Takeovers on Instagram.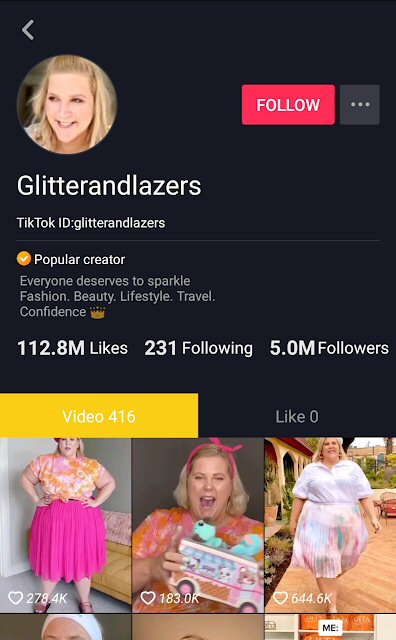 Followers: 5M
Likes: 112.8M
Anna O'Brien, the creator of Glitterandlazers is not your average plus-sized fashion blogger. This self-love and positivity advocate is a bright personality packed with a big heart and big ideas. She shares her life and creative fashion sense daily on YouTube and TikTok.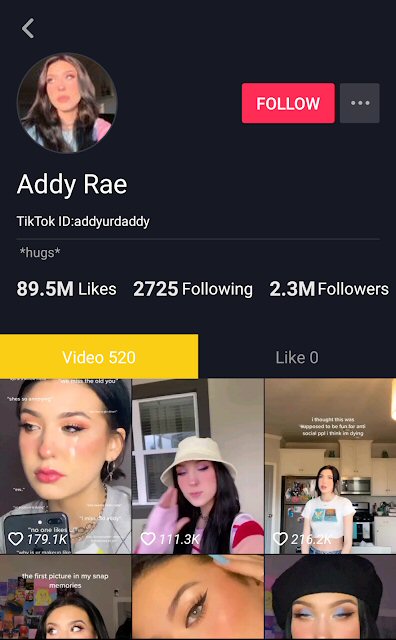 Followers: 2.3M
Likes: 89.5M
This American TikTok Star is only 19 years old, but has over 2.2 million followers on the platform! Her videos feature mainly fashion ideas, makeup looks and comedy.

Followers: 1.9M
Likes: 38.8M
Besides being famous for her colourful, fun and quick makeup tutorials on TikTok, Victoria Lyn is also a famous YouTube personality and makeup artist. On both channels, you can find her tutorials, vlogs and reviews on just about everything under the makeup and skincare umbrella.

Followers: 1.4M
Likes: 41.2M
Nail art lovers will fall head over heels for this channel. Be wowed by this artist's creativity as she paints, decorates and enhances nails with intricate designs, turning them into mini-masterpieces.

Followers: 1.2M
Likes: 14.2M
A self-taught makeup artist, Paulie has gained over 1.2 million followers and 14.2 million likes for his bold, creative and professional special effects makeup videos. Just scroll through his Tik Tok feed and enjoy watching him turn himself into different realistic characters in 15 seconds.

Followers: 782.3K
Likes: 24.8M
This girl may be young but she's a veteran in the short-form video world. Since her early teens, Emily has been an active user of the app (then known as Muscial.ly). Today, she shares hairstyle tutorials and fun dance videos on her page for her 780,000+ fans.

Followers: 724.0K
Likes: 11.7M
If you're learning how to take your hairstyling skills to the next level, this is the account to follow! Hairstylist Lati shares her skills in different hairstyle techniques including braiding and curling. Her beautiful creations have gained her more than 720,000 followers and 11.7 million likes to date.

Followers: 688.0K
Likes: 9.4M
Promise Tamang is a makeup artist and social media star based in the USA. She is famous for her transformative makeup techniques and has transformed herself to look like different celebrities such as Lady Gaga, Michael Jackson and so on. She's also a YouTube old-timer with nearly 6 million subscribers.
Even if you're not a beauty lover, you have to admit these people sure are talented! Let us know which one of them impressed you the most in the comments below.